Hungary has also improved its position in the UIA meeting destinations ranking
Hungary has moved up 9 places to 27th, while Budapest has advanced 13 places to 17th in the world ranking list of the Union of International Associations (UIA), which monitors international business events.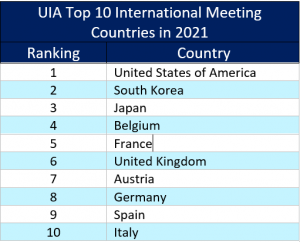 Following the recently published ranking of the International Congress and Convention Association (ICCA), in which Hungary achieved 29th and Budapest a distinguished 12th place, the Union of International Associations (UIA) has also published its ranking of cities and countries, with Budapest finishing 17th, boasting 47 events, thus moving up 13 places compared to its 2019 position. Brussels topped the city list with 319 events, followed by Seoul (263), Tokyo (256), Vienna (195) and Paris (149). Budapest is ranked 11th among European cities. Hungary ranked 27th in the country ranking, 9 places up on its previous position in 2019.  The top 5 countries include the USA, followed by South Korea, Japan, Belgium and France.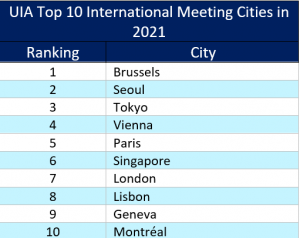 "This recent international success is a major confirmation that we are heading in the right direction, while our impressive progress in the world rankings can also be a confidence-building tool in the business negotiations of our domestic partners. We and the Hungarian Convention Bureau team will continue to work to improve the competitiveness and recognition of our destination within the international meetings industry. We believe that together with our service providers and Hungarian intellectual capital, we are among the best in Europe", said Anna Békefi, Managing Director of the Hungarian Convention Bureau.